Tenshin Yodokan (Wales)
Chief Instructor Sensei Wayne Taylor 8th Dan Hanshi
Senior Instructors
| | |
| --- | --- |
| K. Hammett | 6th Dan Kyoshi |
| J Isgrove | 5th Dan Renshi |
| C Long | 4th Dan Renshi |
Honbu Abercan
Rechabite Hall, Gwyddon Road, Abercarn, Newport, Caerphilly, NP11
| | | | |
| --- | --- | --- | --- |
| Mon | Seniors | 7.00 - 8.30pm | Aikido |
| Tues | Juniors | 6.00 - 7.00pm | Juijutsu |
| | Seniors | 7.00 - 8.30pm | Juijutsu |
| Wed | Juniors | 6.00 - 7.00pm | Karate |
| Thurs | Juniors | 6.00 - 7.00pm | Karate |
| | Seniors | 7.00 - 9.00pm | Karate |
| Fri | Juniors | 6.00 - 7.00pm | Judo |
| | Seniors | 7.00 - 9.00pm | Judo |
| Sat | Juniors | 11.00 - 12.30pm | X Training |
| Sun | Seniors | 5.00 - 7.00pm | Iaido |
Newbridge Leisure Centre
Bridge Street, Newbridge, Newport, Gwent, NP11 5FE
| | | | |
| --- | --- | --- | --- |
| Mon | Juniors | 7.00 - 8.00pm | Karate |
| | Seniors | 8.00 - 9.00pm | Karate |
| Wed | Juniors | 7.00 - 8.00pm | Karate |
| | Seniors | 8.00 - 9.00 | Karate |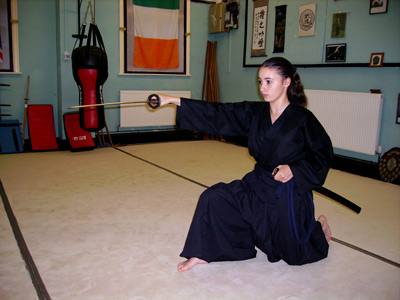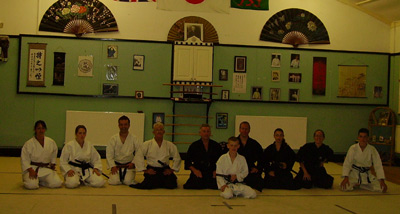 Conditions
We cannot accept students for training under the age of 16yrs except with express permission from their parents.
All new students will be required to train with a wooden (Bokken) sword until such time as the chief instructor determines otherwise.
No "live" or replica blades are allowed in the dojo. All swords will be rigourously inspected before training commences.
All beginers after an initial trial will be required to purchase a license. this is paid for annually and is needed for any gradings undertaken. The cost is £10 per annum
Gradings are held three times per year, your instructor will inform you if you are ready for a grading. Information on Grading can be found HERE.
WARNING - Martial Arts training can be dangerous.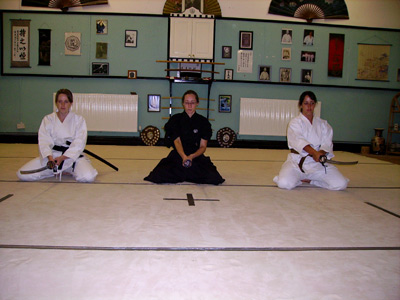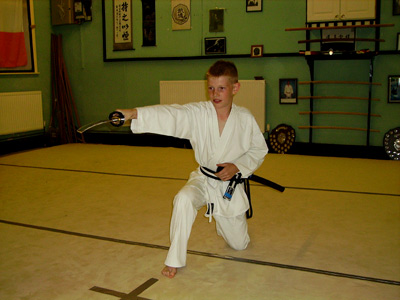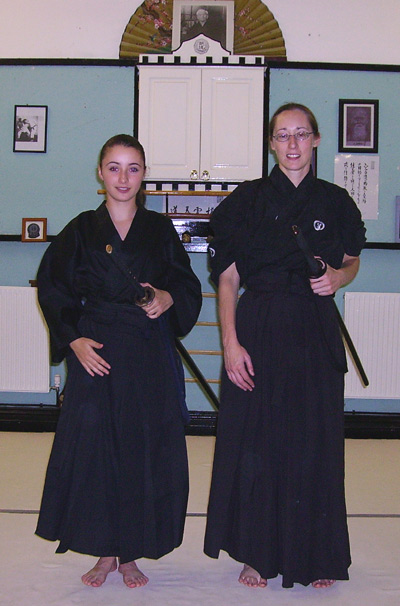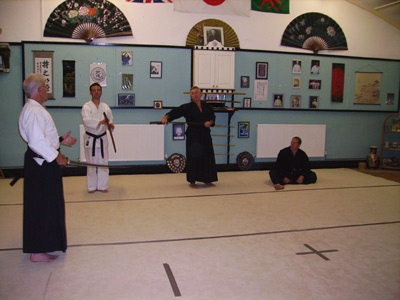 Past events that have been attended by Tenshin Ryu students can be viewed HERE.